At KUNA Foodservice, we're big enough to handle it, yet small enough to care.
For over 100 years, we've distributed the highest quality food products while delivering superior customer service. When you put your trust in KUNA, you get a team that cares about your success.
We provide restaurants and food service providers with quality products to meet their customers' needs. We have a comprehensive selection of proteins, produce, dry grocery, equipment, disposables, and other food products all delivered from our home right across the river from St. Louis. Businesses across the Midwest choose KUNA as their food service distributor because we build a custom-tailored delivery schedule for each customer and stock the items to fill their food supply chain.
With over 100 years of experience as a family-owned food distributor, we take a client-first approach that puts our customer relationships at the heart of everything we do. We may have started as a small family-owned butcher shop, but we've come a long way since that first store front in St. Louis. KUNA is now the largest independent food service distributor because we support local farmers and provide the freshest ingredients to independent restaurants and businesses of all sizes.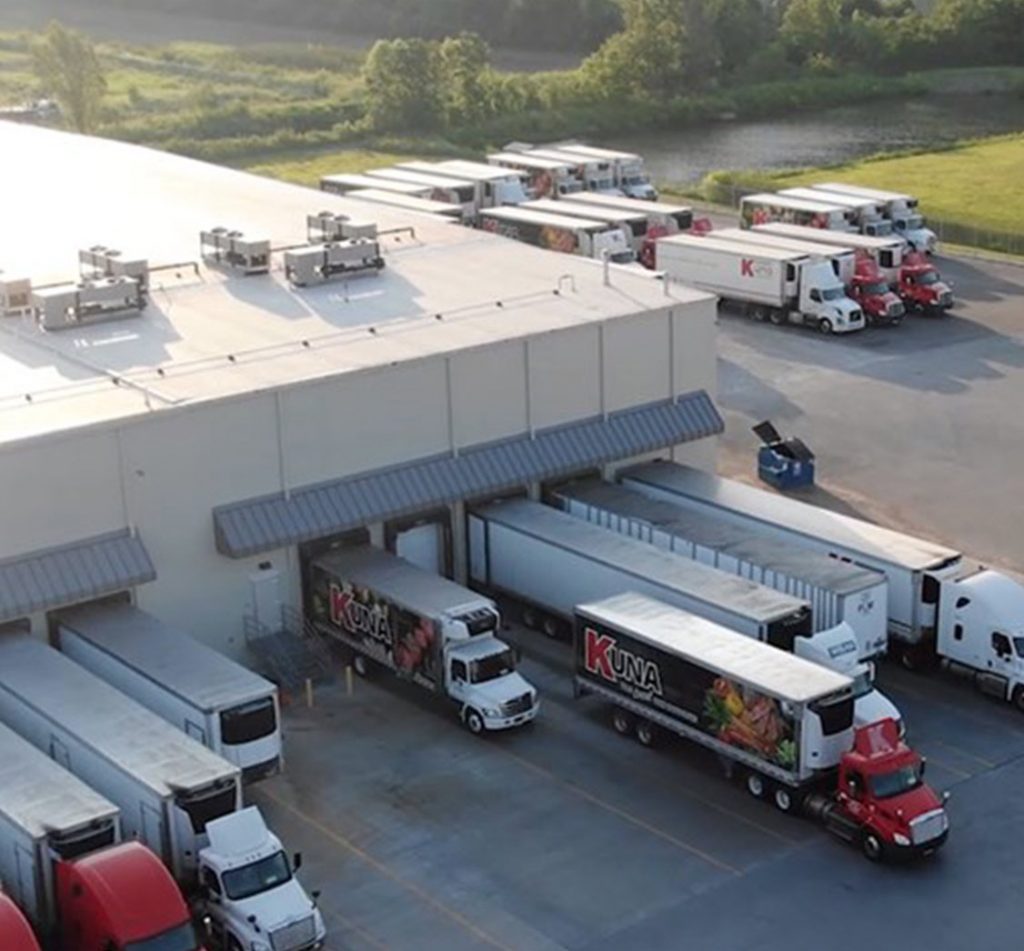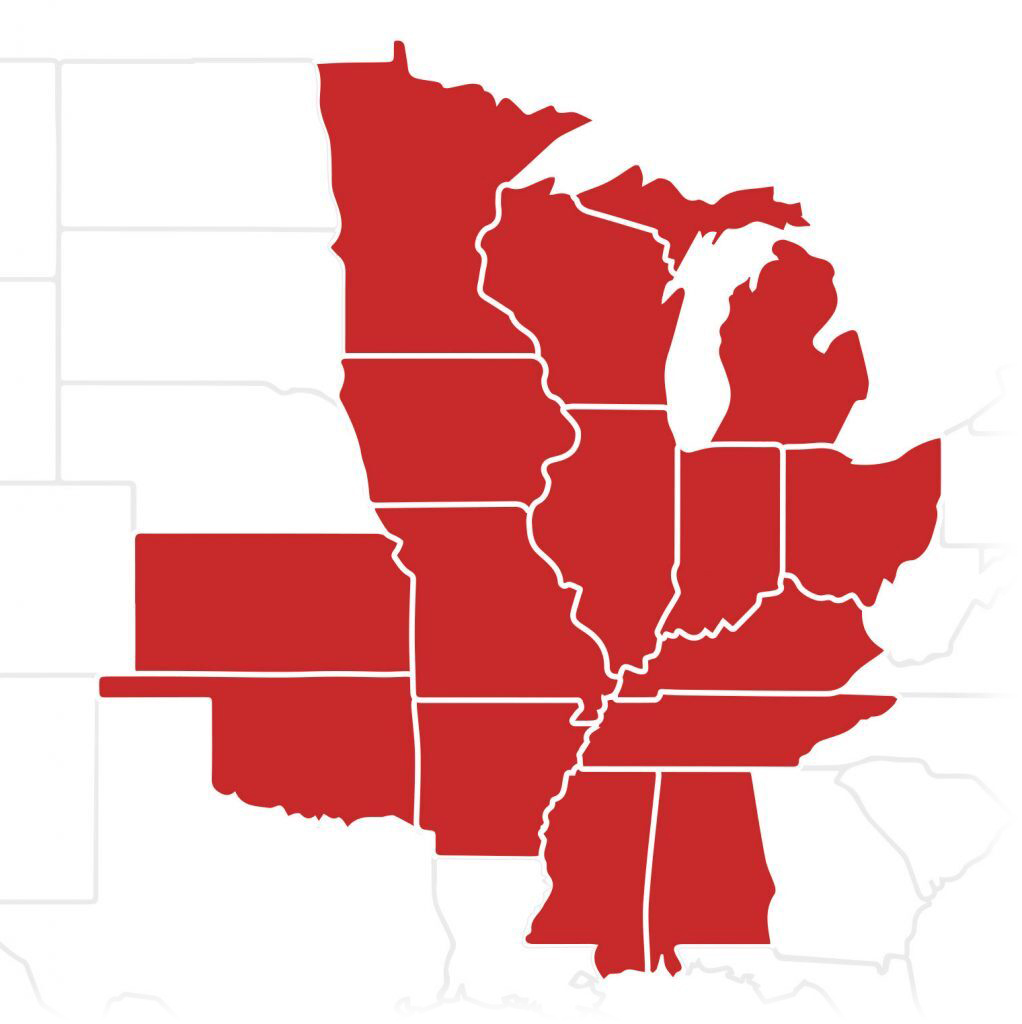 You don't have to look far to see how we have lent a hand in preparing your favorite meals. We serve neighborhoods across the great states of Missouri, Illinois, Iowa, Wisconsin, Indiana, Michigan, Kentucky, Ohio, Arkansas, Mississippi and Alabama. Our team of friendly faces is ready to help you with your food service industry needs. We're the KUNA family, and we're proud to be the largest food service distributor in St. Louis.
State-of-the-Art Facilities
The KUNA facility was designed from the ground up for food service distribution. Incorporating leading-edge technology to ensure the most efficient and safe handling of food products, our facility allows us to provide superior service to our customers. The environmentally-friendly building houses seven separate zones including multiple dry, refrigerated and frozen warehouse spaces. Our refrigerated dock and 28° meat aisle help ensure the safe transfer and loading of frozen products. With our most recent expansion in 2018, we now offer even more warehouse space in our distribution center to stock all of our customers' needs.
They always ensure our meats come from high quality producers and work with us on excellent pricing.
KUNA continues to provide us with nothing but great quality products and superior service. We have run out of food on the weekends, and we will call our KUNA rep and the products are ready for us with no hesitation.
We have been doing business with KUNA for 40 years. We now turn to them for almost 100% of all purchases, including paper and chemicals. It has worked out so well for us to have a partnership with KUNA.
Supporting local family-owned businesses is important to us at Grace Meat + Three. KUNA's customer service is what keeps us coming back.
We have bought from KUNA for the last 30 years because I trust them. Their prices are fair, their service is great, and their facility is the cleanest I've ever seen.