From a Small Butcher Shop to a Midwest Leader in Food Distribution
KUNA started as a small family-owned butcher shop in south St. Louis in 1918. The products have changed, as well as our reach, but we remain true to the core values launched in our tiny butcher shop.
Our focus over the years has always been on customer service, attention to detail and quality.
Providing quality food to people across the Midwest is part of our rich history at KUNA. Food brings all walks of life together, which is why the KUNA family has specialized in having a large variety of food products and food supplies to cater to the diverse array of businesses that turn to us. 
Beyond serving our neighbors throughout the St. Louis area, we now distribute to areas in 15 states. Over the years, we have developed our exclusive offerings including a line of premium cheeses with Hautly Cheese; a line of environmentally-friendly cleaning supplies with KUNA Chem; and what first made our name so famous, KUNA Meats.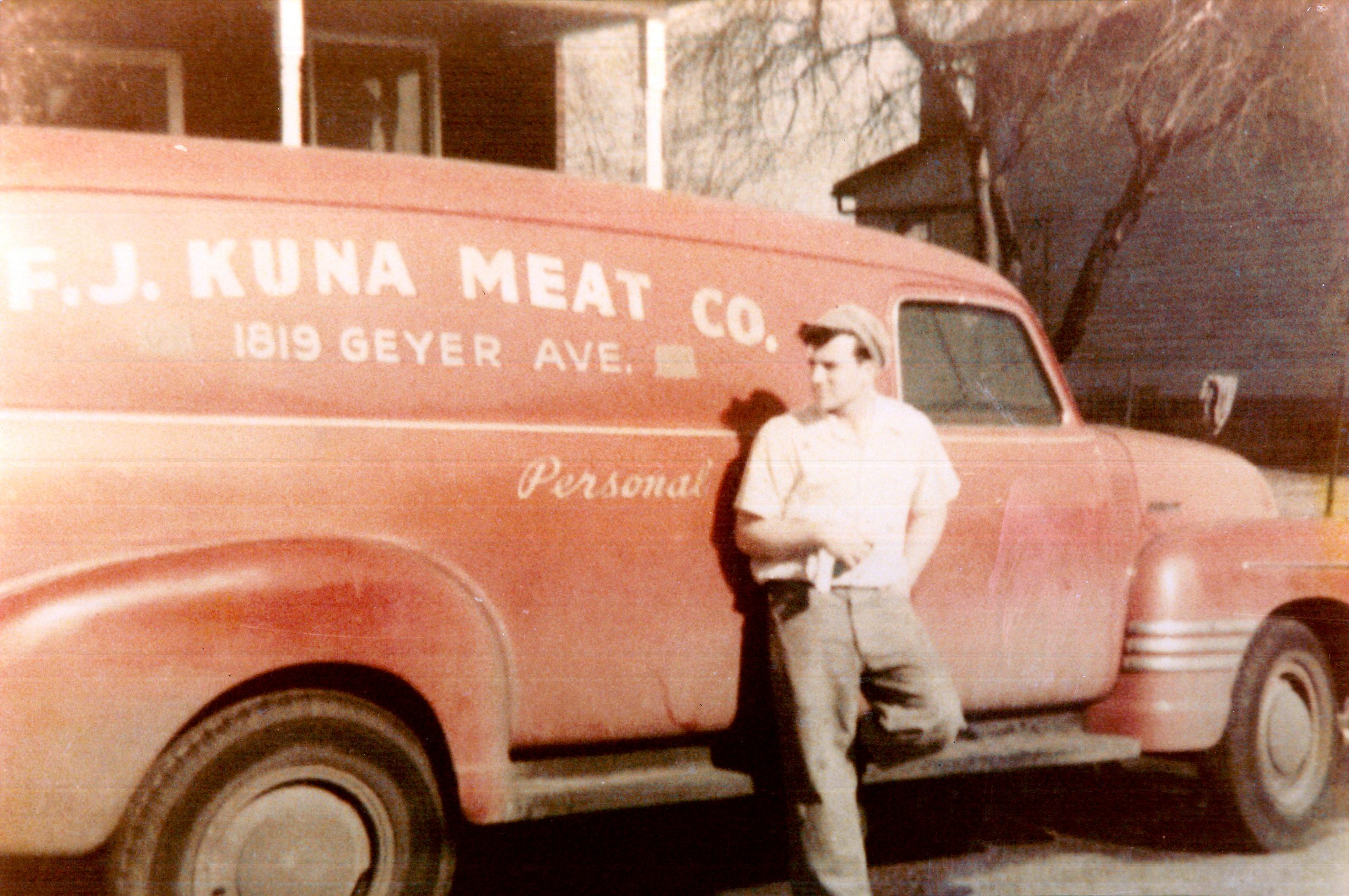 A Family Tradition, 100 Years Strong
Now under the third-generation leadership of Dan Bippen, KUNA is the largest independent food service distributor in St. Louis and continues to be a family-owned and operated company. We wouldn't be where we are today without the support of a team of friendly faces ready to assist our customers with their food service needs.
For over 100 years, we've distributed the highest quality food products while delivering superior customer service. When you put your trust in KUNA, you get a team that cares about your success.
At KUNA Foodservice, we're big enough to handle it, yet small enough to care.