Delivering Quality Food and More to the Midwest
Restaurants and businesses of all sizes in 15 states depend on KUNA. These connections with businesses near and far are built upon the KUNA family tradition of dedicated service and quality food products.
When we say that "we are where you are," we extend that promise to who we partner with as well as who we distribute to. KUNA takes pride in working with the farmers who other distributors might not work with because of their size or location. We deliver to the businesses that other distributors turn down. No matter where your farm or business is located, we'll still work with you.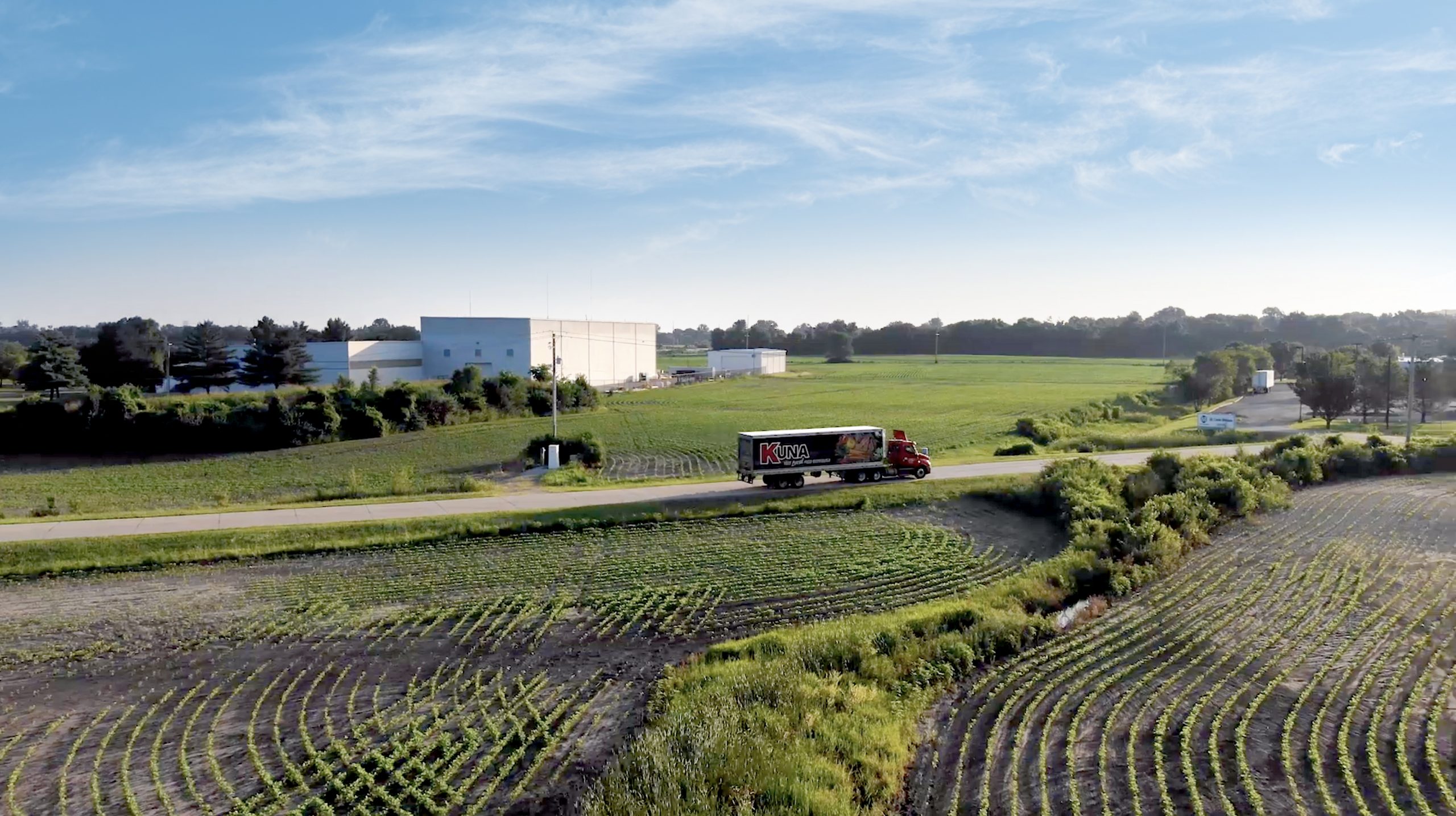 No Dead Zones
Many restaurants and businesses are left unserved because they are situated in areas deemed delivery dead zones. At KUNA, when we say we serve your region, we mean it. We deliver to areas that most food service providers overlook, providing full coverage to regions in 15 states.
One-Stop Shop 
We have a comprehensive selection of proteins, produce, dry grocery, equipment, disposables, and other food products. We stock over 7,000 items in our facilities, have daily access to over 30,000 items and even special-order products for our customers so their needs are always met.
Delivery Schedules
Businesses across the Midwest choose KUNA as their food service distributor because we build a custom-tailored delivery schedule for each customer. Your deliveries will arrive when it's most convenient for you.
Farm-to-Table
With over 100 years of experience in the food service industry, we have developed trusted connections to farmers and businesses throughout the Midwest so that we can provide you with the freshest ingredients and highest quality food products.
KUNA Foodservice may call St. Louis home from our headquarters across the river in Dupo, Illinois, but thanks to our two additional distribution facilities, we are able to better serve restaurants and businesses throughout the Midwest. Our state-of-the-art facilities in Preston, Iowa and Peoria, Illinois help us provide dedicated service and quality food products to 15 states.
By incorporating industry-leading technology to ensure the most efficient and safe handling of food products, our facilities total 220,000 square feet of inventory space and allow us to provide superior service to our customers. We take pride in providing the highest quality products and customer service to independent restaurants, regional chains and national accounts while working with local famers in these states.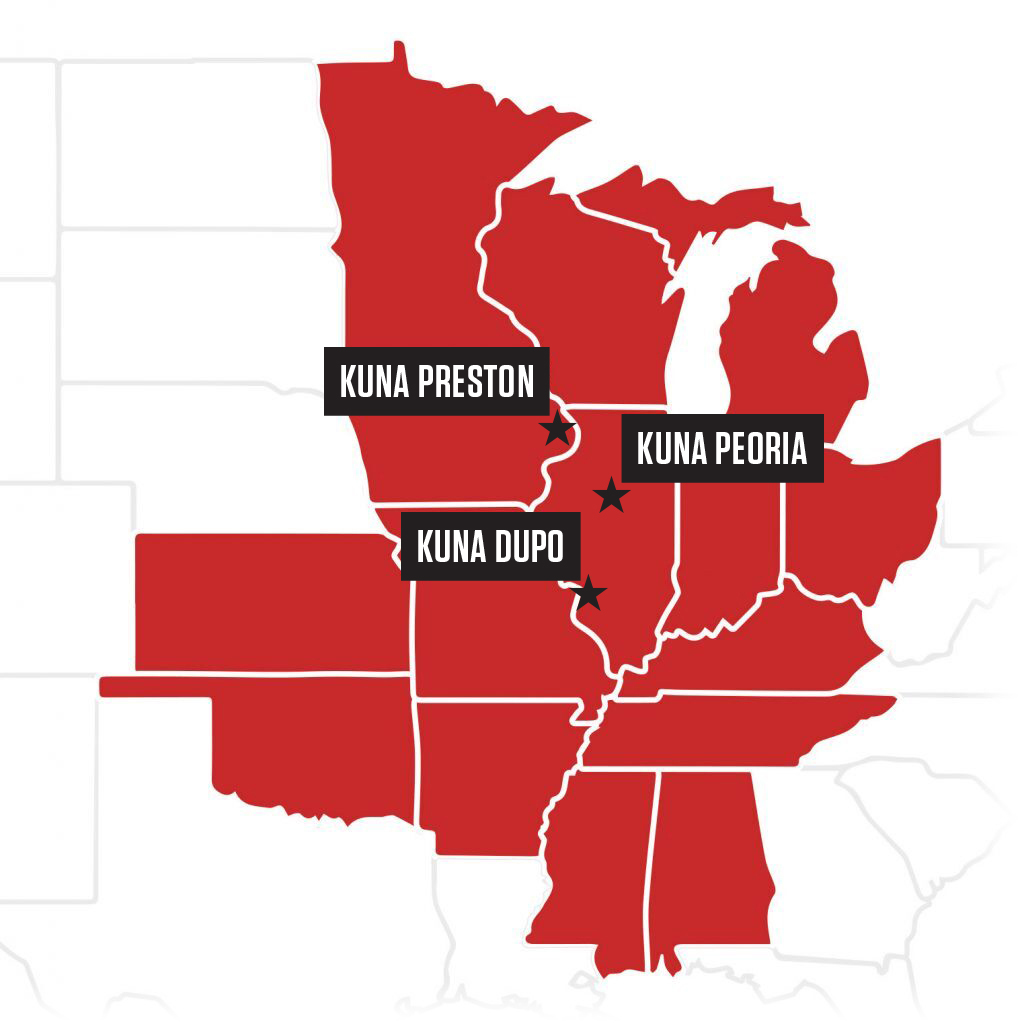 You don't have to look for to see how we have lent a hand in preparing your favorite meals. Our team of friendly faces across all three of our facilities are ready to help you with your food service industry needs. We're the KUNA food family, and we're proud to be one of the leading food service distributors serving the Midwest.